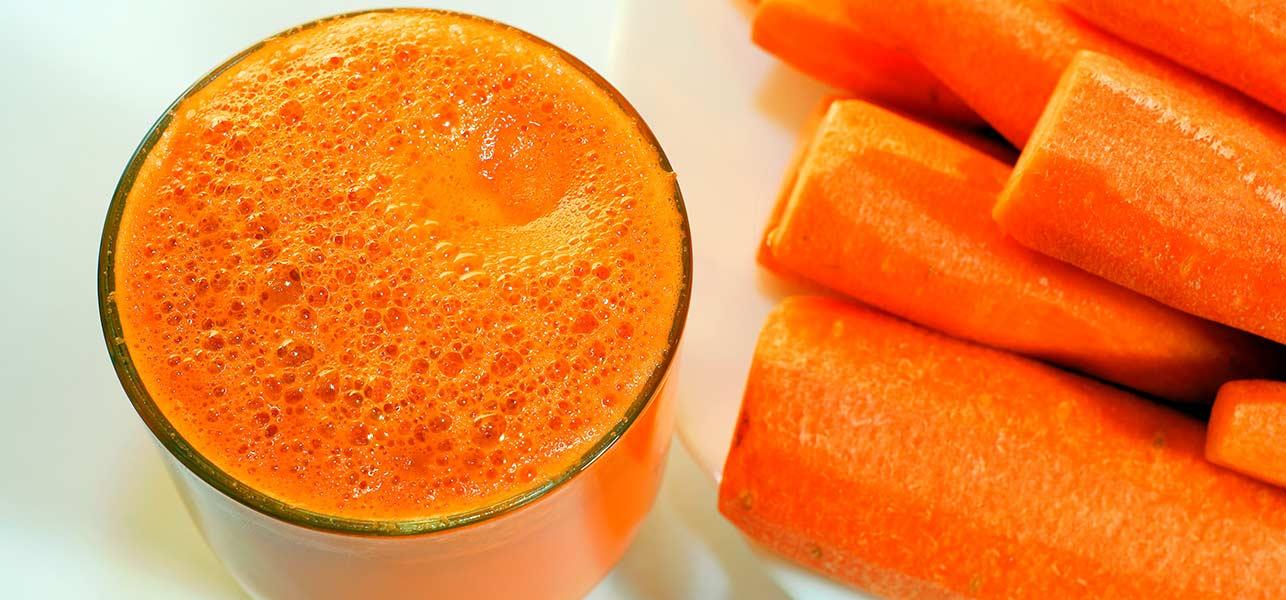 Two compelling studies, the Alpha-Tocopherol, Beta Carotene Cancer Prevention Study (ATBC) and the Beta-Carotene and Retinol Efficacy Trial (CARET) have revealed a connection between beta-carotene supplementation and an increased risk of lung cancer in smokers. (The ATBC Cancer Prevention Study Group. Ann Epidemiol 1994;4(1):1-10 and The Alpha-Tocopherol Beta Carotene Cancer Prevention Study Group. N Engl J Med 1994;330(15):1029-35)
Extensive evidence links diets rich in beta-carotene to lower incidences of cancer and cardiovascular disease. Therefore, scientists were surprised by the ATBC and CARET outcomes; they expected to see a protective effect from beta-carotene supplementation.
Many people have decried the results of these studies, declaring them invalid because researchers used "synthetic" instead of "natural" supplements. Since many Americans would rather take a supplement than conform to dietary recommendations for fruit and vegetable consumption, perhaps some rational discussion is in order.
How Does Beta-Carotene Work?
Beta-carotene is one of 600 carotenoids found in nature. It is perhaps the best-known, both for its ability to act as a vitamin A precursor and its propensity to scavenge free radicals from living tissue. The latter property is what presumably confers beta-carotene's health benefits.
Notably, though, beta-carotene's anti-oxidant activity is most effective in low-oxygen environments (i.e., the capillaries and deep tissues). In high-oxygen environments, beta-carotene actually becomes a pro-oxidant—more like a free radical itself—unless it is balanced by another antioxidant like vitamin E.
What's the Difference Between Natural and Synthetic Beta-Carotene?
First, the word "natural" must be more clearly defined. In the context of this review, "natural" refers to forms of beta-carotene that are normally found in foods (orange, red, or yellow fruits and vegetables, for example).
Natural beta-carotene contains a mixture of different isomers (cis- and trans-) of the beta-carotene molecule. Synthetic beta-carotene consists almost exclusively of trans-isomers.
Most food sources contain both trans- and cis-isomers, although some foods—raw carrots, for instance—contain up to 98% trans- isomers, making their beta-carotene content similar to synthetic sources.
Are the Two Isomers of Beta-Carotene Absorbed Differently?
Several elegant trials reveal that the majority of cis-beta-carotene (the isomer that differentiates "natural" from synthetic beta-carotene) is changed to the trans-form (the "synthetic" isomer) in the human gut. A Cornell University study demonstrated that 95% of cis-beta-carotene was converted to trans-beta-carotene during absorption. (You CS, Parker R, Goodman KJ, et al. Evidence of cis-trans isomerization of 9-cis-beta-carotene during absorption in humans. Am J Clin Nutr 1996;64:177-183)
Conversions between isomeric forms occur in various cells and tissues of the body.
Formulations containing only trans- isomers are absorbed more efficiently—and raise plasma levels of all beta-carotene isomers to a greater extent—than cis-trans mixtures. However, pure trans- formulations alter the normal ratios of cis- and trans- isomers in the bloodstream and tissues, while cis-trans mixtures do not. Whether altered cis-trans ratios in tissues change the activity of beta-carotene within the body is currently unknown. (Gaziano JM, Johnson EJ, Russell RM, et al. Discrimination in absorption or transport of beta-carotene isomers after oral supplementation with either all-trans or 9-cis-beta-carotene. Am J Clin Nutr 1995;61:1248-1252)
Who Should Take Beta-Carotene Supplements?
Given what we know of the protective effects of diets rich in carotenes, ALL individuals should strive to include 5-9 servings of various fruits and vegetables in their daily diets. Nonsmokers who cannot meet this goal might consider a mixed-carotene supplement containing alpha- and beta-carotenes, lutein, lycopene, zeaxanthin and cryptoxanthin.
Even though one recent study (Wright ME, et al. Am J Epidemiol Jul 1;160(1):68-76) has shown benefits of beta-carotene in smokers, until more is known about beta-carotene's effects in this group—and until some of the derangements in carotene metabolism among smokers are clarified—smokers should refrain from beta-carotene supplementation.